BODY OUTLINE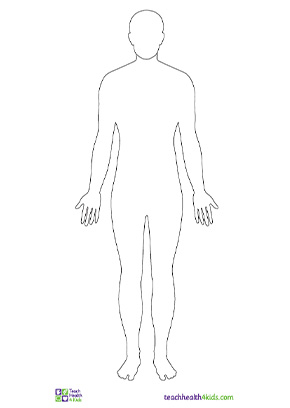 Write on and wipe off material, size 800mm (w) x 1600mm (L) in a tube to store.
Price £90.00 (Postage and packaging £5.00)
Use to teach many elements of relationships and sexuality education, health and wellbeing for children and young people. Topics include:
Puberty and sexual health
Emotional and mental health & wellbeing
Substance use and misuse
Nutrition and health
Effect of various illnesses on the body.
Please contact Teach Health 4 Kids ™ for further information or to make a purchase mail@teachhealth4kids.com.